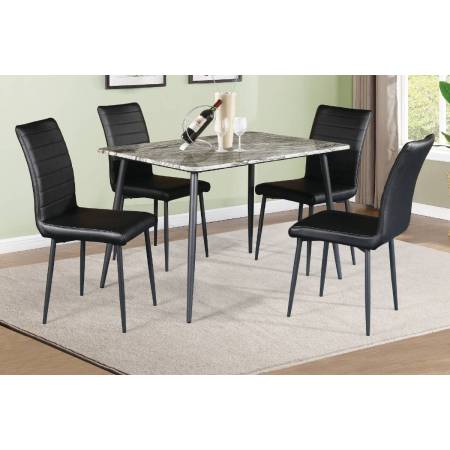 An elevated dining experience can only be described with this counter height dining room table that features a rectangular shaped table that includes a side shelf to store and display your favorite glassware or precious artifacts.
Details
SKU # F2487
Dimensions 30" x 48" x 30"H
Units/case N/A
Weight (per unit) N/A (lbs)
Volume (per unit) N/A (cu ft)
Materials Metal frame + table top made with MDF & paper veneer
It's simplicity at its best with these dark brown dining room seating that feature upholstered seat cushions trimmed with accent buttons. Choose from counter height chairs or stools.
F1788 Dining Chair
Dimensions 23" x 17" x 36"H

F2487+F1788*4 5PC SETS Dining Table + 4 Dining Chairs