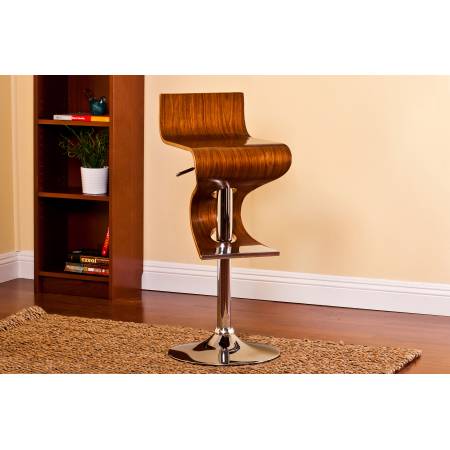 Add a unique touch to your kitchen and dining areas with this wave-inspired barstool. Smooth, stacked curves crafted from walnut stained wood cascade into the backrest, seat, and footrest. A chrome footplate and adjustable pedestal stand provide an additional, luxurious touch. This barstool features an adjustable height of 21"-30" and a 360° swivel.
Includes
1 Barstool
Dimensions
14.5" X 18" X 27.5 - 36"
SEAT HEIGHT: 21.5 - 30"
WOOD COLOR: #11 / WALNUT
PU COLOR: N/A
STYLES Contemporary
ACBS12 ADJUSTABLE WALNUT SWIVEL BARSTOOL